News-PSi Exchange
November 2, 2016

Continuing our mission of providing "best in class" products and people, we are excited to announce the acquisition of Wescor. This provides PSI a unique opportunity to offer support and expertise in heat pump and air side HVAC systems. This further diversifies PSI with more capabilities and resources in a new segment of our industry. We now represent a diverse group of air handling and energy recovery ... read more

February 23, 2016


Flexhose is hosting a 2 day expansion joint training at their factory in East Syracuse NY. June 14th and 15th 2016. This is very valuable for those involved in sales, design & layout, or specification of expansion devices.

This cutting-edge, dynamic 2-Day session includes:
Guide to applying metal expansion joints for pipe thermal expansion & equipment connections
Metal expansion joint ... read more

October 15, 2015

Contractors can win ANY snow melting control from the 2015 tekmar Product Catalog just by using the Snow & Ice Melt Design App!

Here's how it works:
Contractors need to use the app between October 1, 2015 to November 30, 2015 to design a snow melt solution package and opt to receive the email solution.
After the contest closes, four winners will be selected – one from ... read more

October 8, 2015

Taco is running a $25 rebate to contractors on many of their products now until December 15, 2015.

ECM High Efficiency Circulators
VR1816 - infinitely variable speed to fine tune flow for any system
VT2218 - Delta T operations maximizes system efficiency and comfort

Hot Water Solutions
Hot-Link - great for retrofit, easy to install. Unique clean in place valve design
SmartPlus - remembers the family's ... read more

August 5, 2015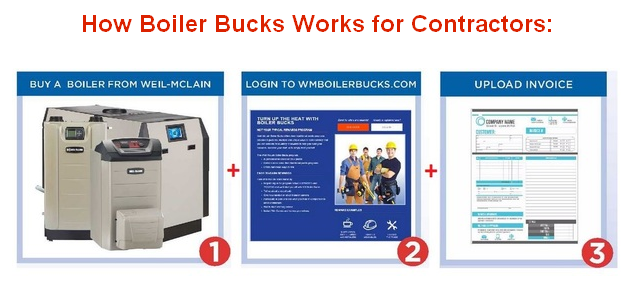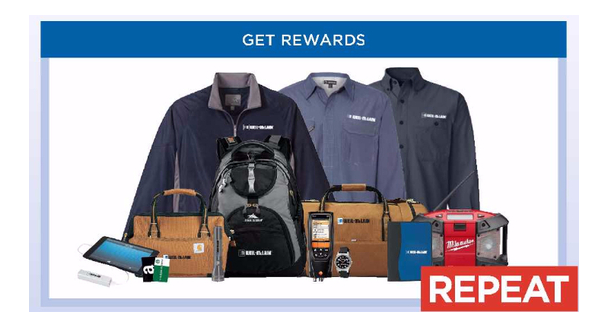 Visit www.WMBOILERBUCKS.com today!
Contractors who register for the program between 5/18/15 and 8/20/15 will earn 300 Bonus Bucks and a chance to win e-cards and other great merchandise!
read more
May 19, 2015
Thanks for coming out and spending your time with us!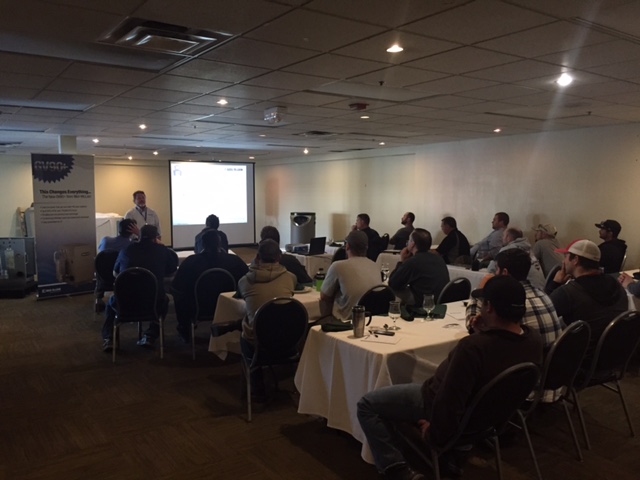 read more
February 12, 2015

Available March 2015!

The VR1816 is an Infinitely Variable Speed, ECM, High-efficiency Delta-P, (Differential Pressure), circulator that can operate in 3 different modes:
Infinitely Variable Fixed Speed (min/max) — Ideal for zoning with circs, fine tune to GPM required
Constant Pressure, Variable Speed — Best suited for zone valve jobs
Proportional Pressure, Variable Speed ... read more

February 5, 2015

Announcing Weil-McLain's 2015 School of
Better Heating (SOBH) schedule.

More info on these events, including registration instructions,
will be sent soon and will also be posted on our website.

April 27 – April 30: National SOBH at our Factory in Eden, North Carolina
Two separate sessions (Mon. & Tues., April 27/28 and Wed. & Thurs., ... read more

February 4, 2015

Specifying innovative, high quality products and solutions for your piping system just became simpler. Flex-Hose specifications, submittals, instruction manuals, and product catalogs are now on Master Spec. www.productmasterspec.com/Profile/Flex-Hose_Co_Inc/60665

Specifying engineers, design build contractors and sales engineers seek reliable specifications to use for projects, making efficient use ... read more

June 23, 2014

Weil-McLain is announcing a rebate promotion that will reward Contractors for purchasing any WM97+® Boiler as well as an additional rebate when purchasing with an AquaLogic® Companion Water Heater or Aqua Plus® Indirect-Fired Water Heater.

The promotion period runs from June 2, 2014 through August 31, 2014.

With this program, for every qualifying Weil-McLain purchase from an authorized ... read more

June 20, 2014

Proctor Sales Inc. is currently seeking a territory manager to join our Lynnwood Washington office to be part of our residential sales team. The successful candidate will be able to demonstrate a track record of selling world class hydronic heat and renewable energy systems. The requirements of the job include but are not limited to:
Identify, secure, and maintain residential and commercial customers (wholesalers ... read more

May 15, 2014


Laars is now active with their social media network. Follow them on Facebook, YouTube, and Linkedin to keep up to date on customer center activities, new R&D lab, new product introductions and much more. There are educational videos about Laars products and training. Its a great way to keep in the know and to spread the word to others.

Facebook
www.facebook.com/LaarsHeatingSystems

YouTube
www.youtube.com... read more

March 4, 2014
This exciting and informational class is filling fast. Please click here to be directed to our registration page.
read more
March 4, 2014


Proctor Sales' service division has launched their own website at www.combustionandcontrol.com.

Combustion & Contol has been a leader in the boiler and burner services industry since 1978. We specialize in providing on-site support services and solutions for a wide array of combustion and steam related applications. From boiler maintenance ot burner and boiler modifications, steam trap audits, ... read more

February 24, 2014


Three sessions, each presented twice, are planned for the spring semester. All sessions are held at the Taco's state-of-the-art Innovation & Development Center at Taco headquarters in Cranston, RI. Each session also includes a Taco factory tour.

Participants in each session can earn up to four professional development hours (PDH's) in these full-day seminars.

Session I: Pumps & Related Equipment ... read more

January 8, 2014
The new 3.8 version of Humid-A-ware™ has just been released! Humid-A-ware™ helps you take the guesswork out of sizing and specifying industrial and commercial humidifiers. Download the latest version now.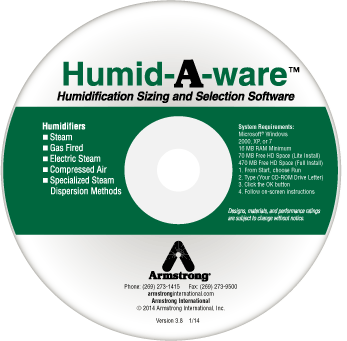 read more
December 30, 2013
Are you a contractor with a 2014 Weil McLain Calendar? If so, at the bottom of January 2014 there is a yellow starburst that has information to qualify you for a free Weil-McLain baseball cap!
Visit Weil McLain's Contractor Promotions page to download the redemption form, fill it out, include original calendar logo clipping and mail it in. There is no purchase necessary.
Happy New Year!
read more